NETA webinars allow our members to participate in engaging discussions ton a variety of topics to increase skills and strengthen the long-term commitment to public media's education mission. We work closely with thought leaders throughout the system, including our very own PLC Executive Committees, to produce timely and content-rich online events. 
Archived NETA webinars and all associating materials can be found on PublicMediaLearns.org 
Contact us with any questions you may have.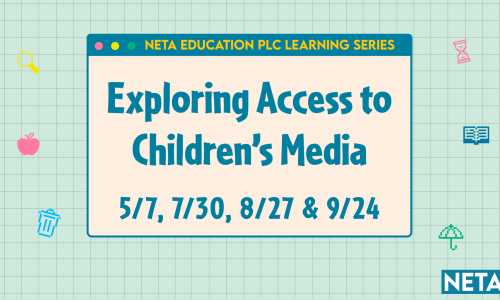 -
The NETA Education PLC invites our member stations to a learning series featuring a guest speaker and discussion around access to children's media. The second discussion in the series will be with guest speaker Claudia Haines, Youth Services Librarian, Homer (AK) Public Library. She will share her work in computational thinking for early learners and their families. Then Susie Grimm, Director of Early Learning at PBS SoCal KCET and Vice-Chair for NETA Education PLC, will lead a discussion with our guest speaker and participants on what public media educators can use this information to continue to improve our practice.



**SPACE IS LIMITED** Please only register if you plan to attend live. Open to NETA member station staff only.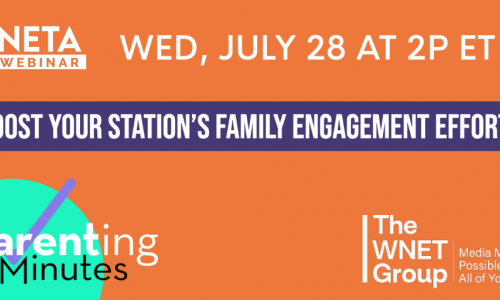 -
Parenting Minutes, a new series of interstitials from The WNET Group, focuses on key topics related to early childhood learning and raising children and is designed to support parents in their role as their child's first teacher. During this webinar, participants will learn about national distribution plans for the series, how to access the wide range of supporting resources available, including related tips and facts, articles, and workshops-in-a-box, and how to use these materials to help families develop the knowledge and skills they need to support their children's academic success and social-emotional growth.